Launch Your Own Vegan Cosmetics Line with Our Contract Manufacturing Services
Start your own cosmetics line is never an easy thing, you would most probably be overwhelmed by the challenges of formulation, production, packaging, regulation, logistics and more. However, by cooperating with us in contract manufacturing line, you can focus on developing and marketing your brand to the target audience without the need for expensive equipment, facilities and personnel, as our team, well equipped with professional cosmetic industry knowledge and experience, is dedicated to helping you with making your own cosmetics brand, so you can trust that your products will be produced with the utmost care and attention.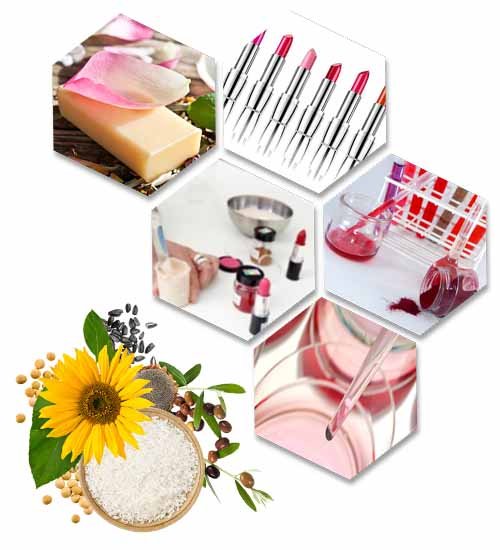 We are here for all your business needs and questions.
Please feel free to contact us on your queries and we will get back within 24 hours.
— Cosmetic Manufacturing Process
At the very initial stage of contract manufacturing your cosmetic products, we will need to develop, test and refine the specific formula that you plan to launch as well as make sure the safety, efficacy, and compliance with regulatory standards.
What you need to do in this stage: Send us your samples or choose from our samples, and describe roughly the product function, formula texture, fragrance, performance characteristics etc. that you prefer it to be.
Purchasing Raw Material and Pilot Production
Once the formula is finalized in lab, the ingredients will be sourced and undergo rigorous quality testing, a pilot production will be run before bulk production.
What you need to do in this stage: Cooperating with us to design or confirm the details of the packaging and labeling sketches.
Bulk production for both formula and package, formula will be filled in containers, and the containers will be sealed, labeled, and packaged for distribution purpose.
What you need to do in this stage: Start marketing your new launching products or brand.
Throughout the entire cosmetic manufacturing process, our strict QC measures will be implemented on each batch goods to ensure that the products meet the highest standards of safety, quality, and performance.
We finally complete the whole contract manufacturing process of your customized product, the last step is to ship the containers with each single piece product well-packed to you, the shipping time by sea normally takes 35-45 days, 10-15 days by air.