Introduction
Innovation is a constant in the realm of cosmetics and beauty, and color-changing lip oil is one such innovation that has exploded in popularity. Think of having lip color that adjusts to your particular skin tone and pH level to give you a tailored tint that brings out your natural beauty. In this article, we'll dive into the world of color-changing lip oils and explore who can benefit from this fantastic product.
The Magic of Color Changing Lip Oil
Color changing lip oil is not your typical lipstick or lip gloss. It's a beauty product that combines skincare and makeup, offering nourishing benefits while delivering stunning color. These lip oils come in various shades and formulas, but what sets them apart is their ability to adjust and create a personalized hue based on your body's chemistry.
Understanding the Science
The magic behind color-changing lip oil lies in the pH-reactive pigments and hydrating oils. When applied, the lip oil interacts with the pH level of your lips, causing it to change color. This means that the shade you see in the tube may look different on your lips and unique to you.
Who Can Benefit from Color Changing Lip Oil?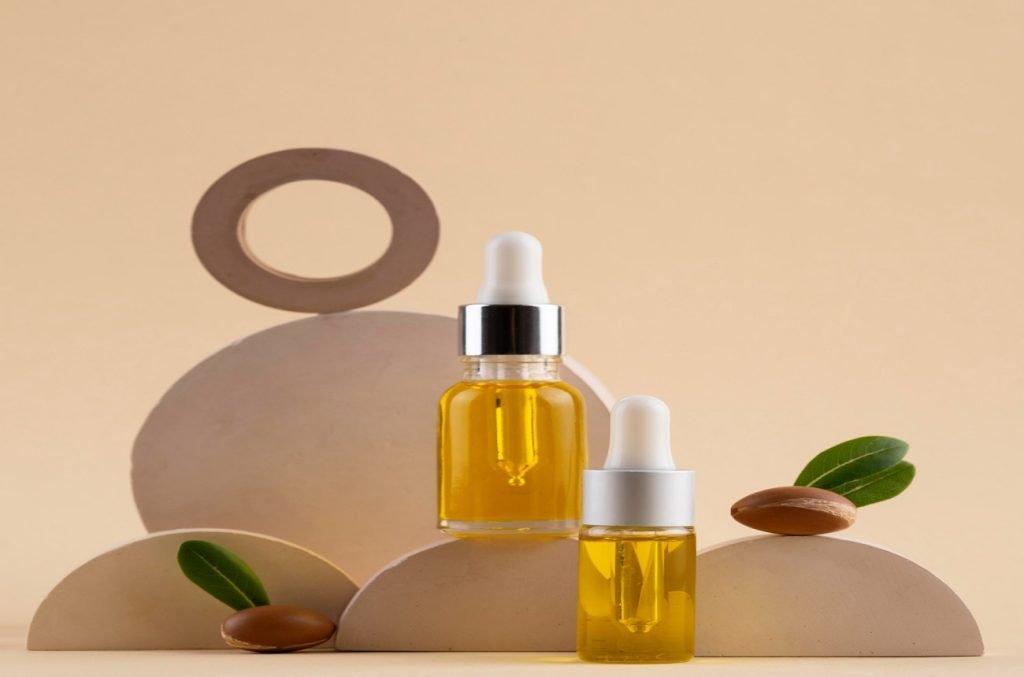 Now that we've explored how color-changing lip oils work, let's discuss who can benefit from this innovative product.
1. Makeup Enthusiasts
If you're someone who loves experimenting with makeup and enjoys trying different lip shades, color-changing lip oil is a game-changer. With just one product, you can achieve multiple looks, making it a versatile addition to your makeup collection.
2. Individuals with Sensitive Lips
Many individuals have sensitive lips that react negatively to traditional lipsticks and glosses. Color-changing lip oil often contains gentle and hydrating ingredients, making it an excellent choice for those with sensitive skin.
3. Busy Professionals
For busy professionals who don't have time for frequent touch-ups, color-changing lip oil is a lifesaver. Its long-lasting formula means you can enjoy vibrant lips throughout your hectic workday.
4. Makeup Beginners
If you're new to the world of makeup and find it overwhelming, color-changing lip oil is a user-friendly option. It's forgiving and easy to apply, making it a great starting point for makeup novices.
5. Lip Care Enthusiasts
Color-changing lip oil is not just about beauty; it's also about lip care. The hydrating oils in these products can keep your lips soft and moisturized, especially in dry or cold climates.
6. Fashionistas
Fashion-forward individuals who like to coordinate their makeup with their outfits will appreciate the adaptability of color-changing lip oil. It ensures that your lip color always complements your style.
Frequently Asked Questions (FAQs)
Q. What makes color-changing lip oil different from regular lipstick?
A. Color-changing lip oil adapts to your lips' pH level, creating a customized shade, whereas regular lipstick comes in fixed colors.
Q. Can color-changing lip oil replace lip balm?
A. While it adds color, color-changing lip oil also provides hydration, making it a great option for those who want both color and lip care.
Q. How long does the color last on the lips?
A. The color from color-changing lip oil can last for several hours, but it may vary depending on individual factors like eating and drinking.
Q. Is color-changing lip oil suitable for all skin tones?
A. Yes, color-changing lip oil is designed to work with all skin tones, creating a unique shade for each person.
Q. Can I wear color-changing lip oil every day?
A. Absolutely! Color-changing lip oil is gentle enough for daily use and can even enhance your natural lip color over time.
Q. Are there any specific care instructions for color-changing lip oil?
A. Store it in a cool, dry place and avoid exposing it to extreme temperatures to ensure its effectiveness.
Conclusion
Color-changing lip oil is more than just a makeup product; it's a beauty innovation that caters to a wide range of individuals. Whether you're a makeup enthusiast, someone with sensitive lips, or a fashion-forward individual, this versatile product can enhance your beauty routine. Embrace the magic of color-changing lip oil and experience the joy of personalized lip color that complements your unique style.
Read More of Cosmetic Business Articles:
How to price private label cosmetic products?
How much does it cost to start a makeup line?
A Step-by-Step Guide to Designing Your Own Eyeshadow Palette Packaging
The Ultimate Guide to Making Your Own Eyeshadow Palette: Costs and Supplies
How to start a cosmetic business?